Meet Chef Hank Yaden
Inspired by the influence of Lowcountry cuisine, Chef Hank Yaden was handed a recipe in 1985 that was said to be one of the original recipes for She Crab Soup from the butler who first created it in 1903. And as they say, the rest is history.
Hollywood-born to a starlet mom, Chef Yaden was destined to a life of performance. In his early teens, he sprouted culinary wings in a part-time job at a Japanese restaurant in California. Working at night, coming home and watching the Galloping Gourmet on TV furthered his interest in the art of cooking.
Heading to the East Coast to chase his Southern belle and eventual wife, Wanda, he worked at the world-famous Fish Market Restaurant in Charleston, S.C., under Chef Heinz Graf Polke, and became a sous chef.
Chef Yaden gained more experience in the Holy City at the international cuisine establishment, The Cotton Exchange under Chef Bernard Schoor. He then moved into a partnership in a new venture, Queen Street Seafood Inn. The Inn drew visits from celebrities such as Barbara Streisand, Dan Rather, Tom Berringer and Lauren Hutton.
Later in 2003, Chef Yaden assisted The Charleston Crab House in opening its first location in Columbia, S.C. After touring the Columbia food scene for ten years, Chef Yaden decided it was time to head back down to the Lowcountry. He ended up in Beautiful Beaufort, where he has embraced a more laid-back lifestyle and is able to fulfill his dream and sell his award-winning soup by the sea shore.
Cooking for the Stars
Here are a few of the celebrities Chef Hank Yaden has personally cooked for:
Lauren Hutton
Malcom McLaren
Dan Rather
Jesse Jackson
President Barrack Obama
Senator Hillary Clinton
Senator Lindsay Graham
Senator Jake Knotts
Sheriff James Metts
Kitty Carlisle
Tom Berringer
George Kennedy
Genie Francis
Bob Denver
David Ogden Stiers
Fat Joe
Kristen Davis
Leon Russel
Patti La Belle
Pamela Sue Martin
Elisabeth Taylor
Barbara Streisand
Ray Combs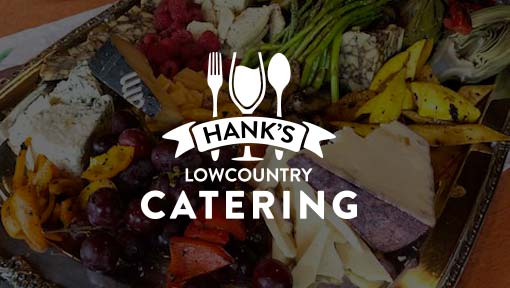 Hank's Lowcountry Catering
Give your guests a true taste of the Lowcountry! Hire Chef Hank and his team to hand-craft a custom menu for your next big event. Learn more ›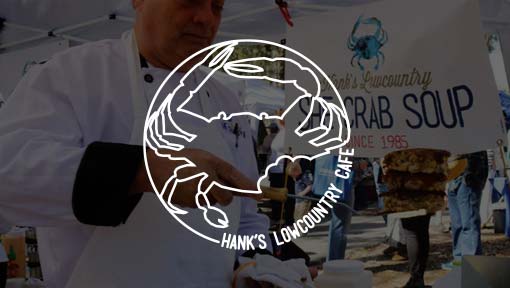 Hank's Lowcountry Café - Opening Soon!
Our brand new restaurant is opening soon in Beaufort, and to celebrate, we've created the biggest and best restaurant grand opening promotion of all time! Learn more ›